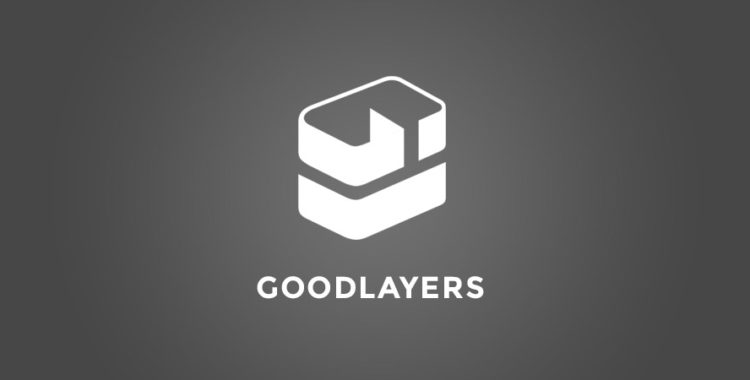 Internet marketers are highly familiar with online advertising impressions. In the context of online advertising, an impression occurs when a person sees a promotional unit delivered through their browser or application on their computer or mobile device. Historically, impressions have been measured and counted for internet advertising campaigns, and charged to the advertiser according to the volume of impressions.
In terms of trademark infringement, a misimpression is an impression involving a mark that was used improperly and without permission in a promotional unit. A misimpression does not have to involve advertising campaigns. Since trademark infringement may occur in the branding of a webpage, or in a social media update, in online directory listings, within search engine results for webpages, in videos or photos, in online advertising and elsewhere — misimpressions may be counted in any and all of these places.
 In fact, it may be relatively rare to find instances where misimpressions are limited to occurring only in a single location when trademark infringement has happened on the internet, considering how content is so widely shared, replicated, syndicated and published.
Consider a hypothetical case where some company may have used their competitor's trademark improperly on a webpage, such as building a webpage to feature their competitor's logo very prominently. Obviously, a misimpression would occur and could be counted each time a visitor viewed the webpage and saw the infringing logo. If the infringer and/or other internet users also shared links to the page via social media, the updates could display the mark in preview images on the social media platforms, and each time users of those sites viewed the shared image it could comprise yet more misimpressions.
In yet another hypothetical case where a company uses their competitor's trademark name on a webpage, such as in the page title and/or meta description, and in the text body of the page, once again misimpressions would occur each time a visitor sees the page. But, misimpressions could also occur each time an internet user sees listings for the page appearing in search engine results such as for Google and Bing, since titles, meta descriptions and body text can appear there. So, many internet users could see instances of trademark infringement without even visiting the webpage were the infringing mark was placed.
Effectively understanding the possible sources of misimpressions can directly affect the potential damages in lawsuits involving online trademark infringement. In some cases, damages may be based in whole or in-part upon the goal of setting up "corrective advertising" campaigns to repair or reeducate the public about the proper association between a mark and the company it represents. In order to purchase sufficient numbers of impressions for a corrective advertising campaign, one would need to know the total numbers of misimpressions where consumers were exposed to the mark used in an improper context.
There can be a multiplication factor associated with such cases. The prevailing marketing theory is that one may need to be exposed to a mark used in its proper context a number of times in order to replace the memory of the mark used improperly. As you may imagine, when one comprehensively accounts for the total numbers of misimpressions, and then multiplies that number by a sufficient corrective factor, the resultant number of misimpressions can be come quite large.
The total resultant misimpressions number to be repaired may finally be multiplied by the cost of advertising in the same or similar medium(s) where the misimpressions occurred. For instance, if misimpressions occurred in Google's search results, a corrective advertising campaign could be conducted through purchasing the same number of impressions via Pay-Per-Click (PPC) ads.
So, misimpressions are a very important factor to consider in online trademark infringement cases. In the course of undertaking an infringement lawsuit, it will be worthwhile to include an expert who is highly versed in the dynamics of internet technology and how content may become replicated, as well as someone who is able to understand internet analytics, and help provide accurate accounting of misimpressions that may have occurred.
Chris Smith, the trademark infringement expert witness, is highly experienced in assessment of misimpressions.
Why Select Chris Smith as your Trademark Infringement Expert Witness:
Breadth of experience in internet technology and internet marketing;
Deep understanding of search engines and how/where trademarks may appear in search results;
Deep understanding of social media and how to discover trademark infringement through Twitter, Facebook, Pinterest, Tumblr, Instagram, Flickr, Google+, and more;
Expert in discovery of evidence in infringing domain names and historical domain records;
Expert in analysis of internet analytics, server technology, and how internet usage activity translates into metrics for infringement cases;
Track record demonstrating over $94 million in damages awarded to clients;
How to Maximize Damages in Trademark Infringement Lawsuit Cases
Historically, the monetary damage awards in trademark infringement cases have been relatively limited, with many legal counsels focusing primarily upon court-ordered injunctions to cease-and-desist from using contested marks further, and court-ordered directives to make ownership of trademarks clearer and more distinct.
However, more recent cases have seen exponentially increased damage awards based upon the concept of corrective advertising, as we have described above.
It is likely that the prospect of obtaining larger damage awards will increase the number of infringement lawsuits as law firms will be more inclined to accept substantially costly cases on a contingency basis.
If you are contemplating undertaking a significant infringement suit, it makes sense to invest in highly-qualified help to insure that you do not leave money on the table. Once infringing trademark use has been deployed on the internet, it can propagate in many unexpected places, and it can require an expert to investigate and discover all of the exposure as well as to come up with solid, creative methods to measure and account for the misimpressions that can occur.
Further, if your company may be liable and exposed to a costly damages judgment, you will need an expert to help insure that misimpressions are not overcounted, needlessly driving up damages awards against your client.
Chris Smith has the combination of experience and knowledge to provide high-quality services for these situations.