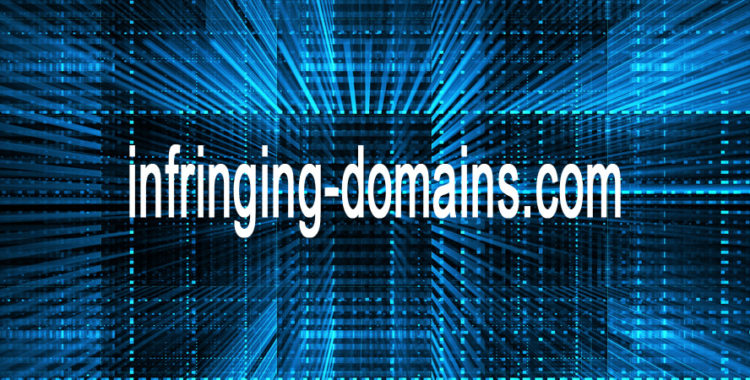 Domain Names have long been one of the most contentious areas of online commerce. While the internet has perhaps less of the "wild west" wheeling-and-dealing as it had in its earliest days where domain names are involved, this continues to be an area that can be a lightning rod for trademark infringement claims.
The Trademark Infringement Expert Witness, Chris Smith, has a long track record involving work around safeguarding intellectual property where domain names are concerned, policing for trademark-infringing domain names, brokering and providing valuations for domain names, and providing expert witness testimony on cases that involve infringement and domains.
Chris Smith served as expert witness in Academy of Motion Picture Arts & Sciences v. Godaddy.com, Inc.. In that widely-reported lawsuit, the organization that operates The Academy AwardsTM (and The OscarsTM) had sued GoDaddy and other domain name speculators (a.k.a. "domainers") for trademark infringement because of Pay-Per-Click advertisements that appeared on parked domain name pages for over 250 domains. Chris Smith served on behalf of the defendant, GoDaddy, testifying on a variety of matters including the Search Engine Optimization factors involved in the parked domain pages, commonality of names according to U.S. Census data and geographical terms, other domain name analysis issues, and also factors involved in GoDaddy's patent involving detection of trademarks in domain registration applications.
The Academy of Motion Picture Arts & Sciences ultimately lost in federal court to GoDaddy in the landmark case.
Domain Names Can Be Part Of Online Piracy & Fakes
Domain names that fool consumers into thinking they are official brand websites are often used in online piracy and the sale of fake products. Many of the larger brand name companies have this occurring at some level, but are not good at detecting it. The Trademark Infringement Expert Witness can assist in detecting it and assessing whether individuals are involved in even wider domain infringement campaigns.
Domain Names Affect SEO
If someone has attempted to use your brand name, or a confusingly similar one in a domain name in a way that infringes upon your trademark, it may be that they have done even more than you are aware of in terms of promoting that website and attempting to make it rank higher in search engine results when consumers are searching for your brand names to buy products or services. The practice of performing technical activities to improve rankings in search engines' results is called "Search Engine Optimization" or "SEO". The Trademark Infringement Expert can audit websites to determine if SEO has been conducted to target a brand name. In addition, SEO efforts may increase the misimpressions occurring, resulting in potentially much higher damages.
Domain Names Are Often Used In Infringing Advertising
Search engines like Google attempt to keep competitors from displaying their competition's trademark names in online ads, but this is difficult to detect and control in many cases. The domain name appearing in Pay-Per-Click ads (PPC ads) can trick consumers into thinking an ad represents an official website of a recognizable brand name. Such deceptive domain names can result in better ad click-through rates, reducing the costs of advertising. Detection of infringing domain names may be vital to bringing a trademark infringement complaint in such cases.
New gTLDs Result In Explosion In Trademark Infringement Instances
The explosion in available gTLDs ("Generic Top-Level Domains) has also resulted in an explosion in cybersquatting and trademark infringing domain names.
Qualified Expertise Makes A Difference In Legal Cases
We have worked on cases where dozens of domain names were set up in order to conduct a very sneaky SEO campaign based on trademark infringement where a company was attempting to gain rankings on their competitor's brand name, resulting in intercepting revenues that probably should have rightfully gone to the brand's owner.
We have also worked on a case where a plaintiff mistakenly claimed that a domain that damaged their brand achieved millions of page views through Google. (In that case, the plaintiff's expert witness relied upon faulty and untrustworthy analytics data to support their contention. We were able to identify the mistakes made by the analytics systems involved, and help provide evidence that largely resolved the issues cited in the tort claim.)
Familiarity with technology, deep experience in online business matters, and attention to details can make the difference in legal cases between millions of dollars in damages or dismissal of claims. Chris Smith is the trademark infringement expert witness that you need.
Trademarks and Domain Names
Domain names will continue to be a major aspect of online trademark infringement issues for some time to come.
Your legal claims are too important to simply choose the first domain name expert you may come across — if you are hoping to win your cause, hire the best man available and insure that all your bases are covered.
(Oscar Award – Hyatt Regency Sha Tin photo shot by Dora Hon, CC BY-ND 2.0)